Many people choose Mac computers over others because of their creative capabilities.  You can get really creative with video content, but it usually comes at a price.  
Users are constantly on the hunt for cheaper or free versions to do their video editing with.
But today, there are many free versions of the paid software that are very powerful and will allow you to still get the results that you are looking for.  Every video editing software below has a free version, so you will have the ability to test them out and find the one that works for you. 
Below you will find the ten best free Mac video editing software for 2023 and their highlighted features along with pros and cons for each platform. 
Lightworks
Lightworks has been around for over 25 years and is one of the best video editing software out there.  This editor truly is the complete video creation package.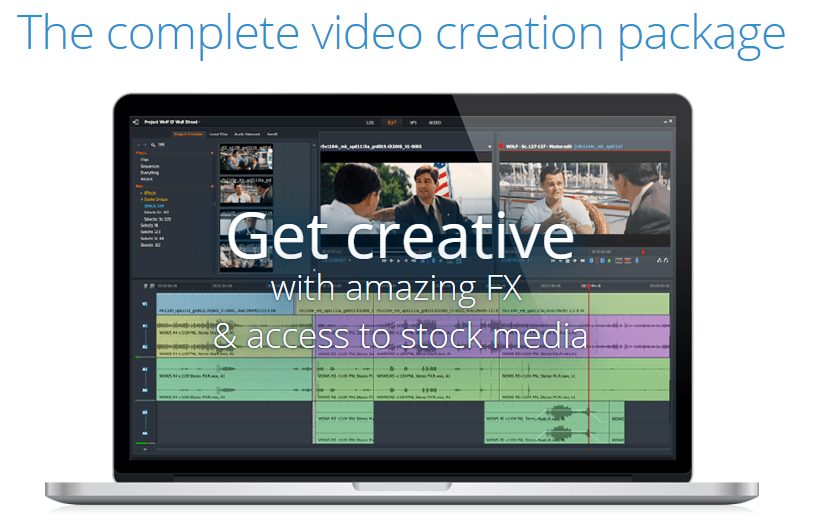 Lightworks Features:
Simple & Intuitive User Interface

Easy timeline editing and trimming

Real-time ready to use audio and video FX

Wide file format support including variable frame rate media

Access amazing royalty-free audio and video content

Lo-Res Proxy workflows for 4K

Export video for YouTube/Vimeo, SD/HD, up to 4K

Grade your sequence professionally utilizing up to 32bit GPU precision and histogram tool
Lightworks Pros
One of the most powerful video editors on the market today.
Lightworks Cons
Free version is very restrictive. It includes multicam editing, video effects, titling, as well as your typical multi-layered timeline feature. 
Apple iMovie
Apple iMovie is a fantastic free video editor if you just started getting involved with video editing.  You will love the simple features of this powerful app that you can download from Apple's app store.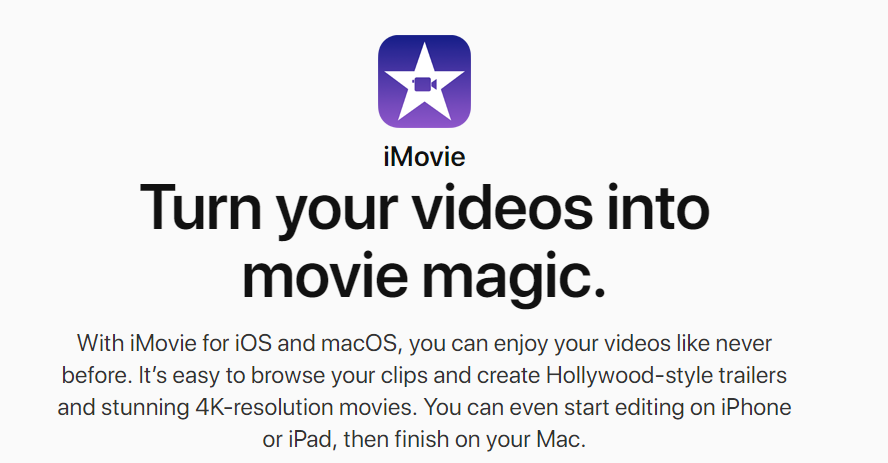 Apple iMovie Features
Studio Quality Titles

– Beautiful studio quality titles and credits that you can add to your videos. 

High-Fidelity Filters

– 10 video filters to choose from such as a vintage western appearance, nostalgic monochrome style, or a futuristic cool-blue look.

Soundtracks

– Easy and simple built-in sound effects, music, and voice-over recording available.

Extra-Special Effects

– Features such as the ability to change the speed of action shots, picture-in-picture and split screen effects, and green-screen effects. 
Pros
Easy to move footage around between events and libraries.

The interface isn't cluttered with a lot of buttons so you can focus on your project. 

Easy to add and reorder footage in the timeline.

Good selection of options for video outputting. 
Cons
No audio metering in iMovie.

Because it's focusing on the consumer end of the market, it doesn't support some of the higher end formats.
ZS4 Video Editor
ZS4 Video Editor is a fantastic video editor tool that allows the more advanced user to combine many different elements into a clean output file. It's also available for Windows and Linux. 

Features
150 built-in video effects.

Editing capabilities for audio files, videos, and photos.

Fantastic operations for color correction, image editing, video sizing, distortion effects, and speed control.

Supports AVI, WAV, MPG, BPM, and JPG formats.
Pros
Easy to use with the ability to edit audio files, videos, and images.
Cons
User interface is not very friendly and can be a bit confusing until you get used to it.
Avidemux
Avidemux is a simple and easy software that is great for cutting, editing, filtering, and coding tasks. 
Avidemux Features
Supports file types such as AVI, DVD compatible, MPEG files, and ASF. 

Available for Linux, BSD, Mac OS X, and Microsoft Windows.

Equipped with task automation to allow you to work on projects easier.

Allows you to filter videos.

Allow users to use custom scripts.

Copy as well as remove portions of video.

Convert videos to a smaller size.

Supports common video formats. 
Pros
Handles several different formats

Lightweight and simple to use
Cons
Can drop frames in certain formats so be careful

The user interface is outdated and a little hard to read
Kdenlive
Kdenlive open source video editing software that was designed to handle projects from the basic editing of video to professional projects. It's typically known for its compatibility with Linux, but you can still use it with Mac OS. 

Kdenlive Features
Multi-track video editing

Can use almost any audio and video formats without needing to recode anything

Configurable interface and shortcuts

Titler that has align and distribute, letter and line-spacing adjustment, system font selector, text animation, and several design features

Several effects can be done including color correction and audio adjustments

Audio and video scopes

Proxy Editing

Automatic backup

Timeline preview

Keyframable effects

Themable interface
Pros
Great range of free features

It's an open source software
Cons
Mac packages are a little outdated, so you won't get all of the free features

Not very friendly if you are new to editing

Runs a little slower than most other programs
Openshot
Openshot is a great video editor for beginners that has been around since 2008.  It is simple and easy to use, which makes it a great option for the novice video editor.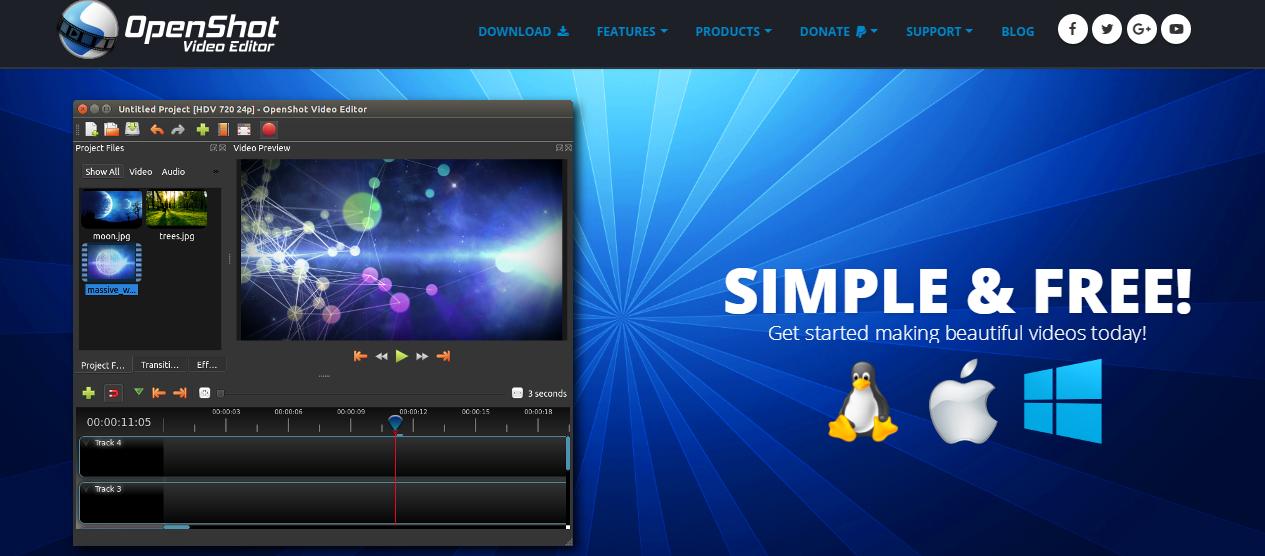 Features
Cross-platform editing software (Linux, Mac, and Windows)

Support for several video, audio, and image formats

Curve-based keyframe automation

Drag and drop support

Unlimited tracks and layers

Clip resizing, scaling, trimming, snapping, rotation, and cutting

Video transitions with real-time viewing

Composting, image overlays, and watermarks

Title templates

3D animation titles

Advanced timeline

Frame accuracy

Time-mapping and speed changes on clips

Audio mixing and editing
Pros
Provides free built-in effects and animations

Supports 3D Titles
Cons
Freezes and crashes too often
Blender
Blender is considered a video editing software for semi-pros. Its advanced features allow the best editors to take control and create the best-finished video file possible.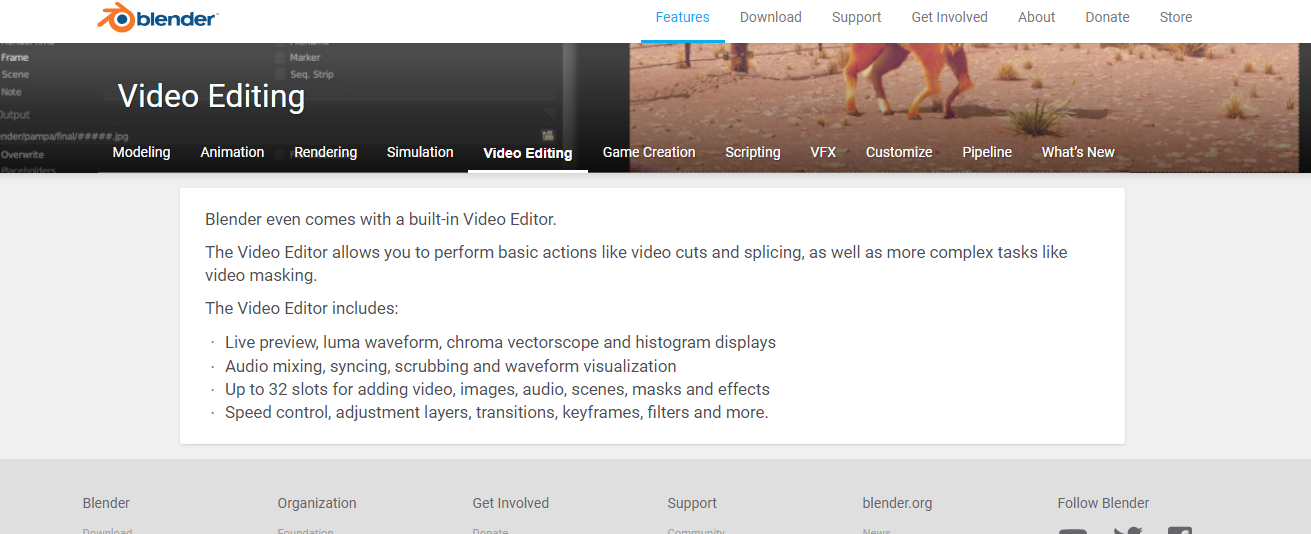 Blender Features
Basic video cutting and splicing

Video masking

Live preview, luma waveform, chroma vectorscope, and histogram displays

Audio mixing, syncing, scrubbing, and waveform visualization

Speed control, adjustment layers, transitions, keyframes, and more

Up to 32 slots for adding videos, best of

CSS coded images

, audios, and scenes

Non-linear video editing capabilities

3D modelling aspects
Pros
Incredibly powerful features for a free software

Fast poly modeling tools

Customizable input
Cons
Unintuitive layers system

Animation management isn't very smooth
DaVinci Resolve
With DaVinci Resolve, you must be at an expert level to use this.  According to their website, they have "revolutionary tools for editing, color correction, audio posts, and now video effects all in one application."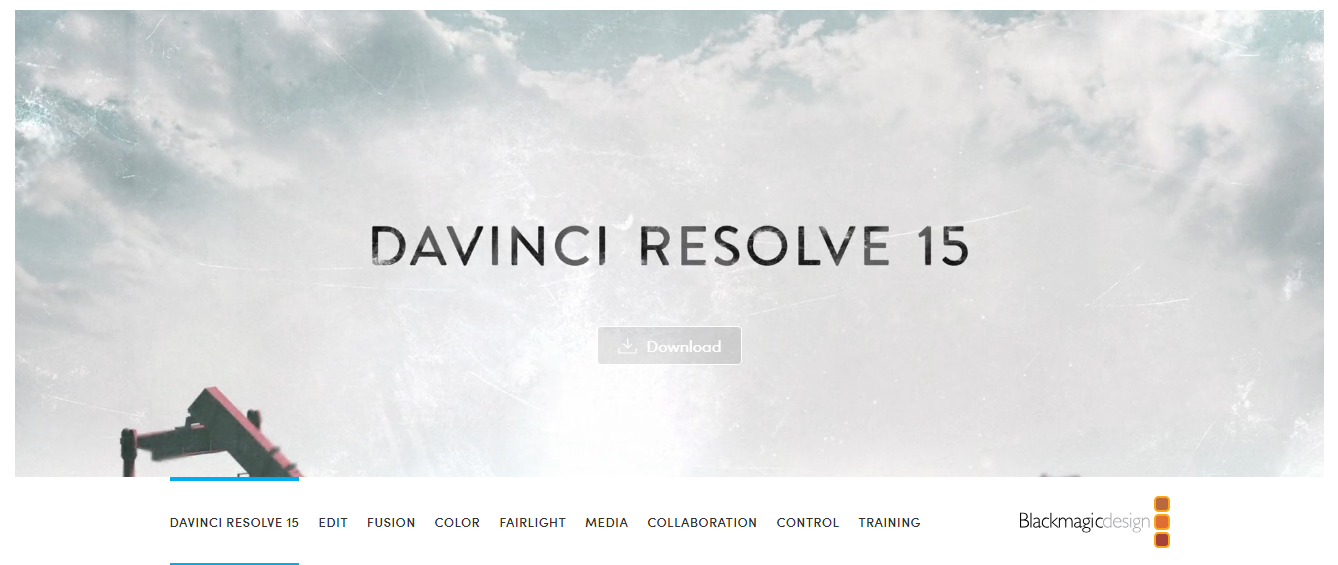 Features
Professional editing effects such as creative editing, advanced trimming, multi-cam editing, speed effects, timeline curve editor

2D and 3D title templates

Powerful organizational tools

Fusion effects that include vector paint, rotoscoping, 3D particle systems, powerful keying, 3D compositing, tracking and stabilization, and spline-based animation

Color correction

Multiuser collaboration 

High-performance playback engine

Hardware control panels

Fairlight professional consoles
Pros
Very easy to learn at a higher level. 

Offers advanced color grading
Cons
Single screen editing workflow isn't very user-friendly 

Can only output in SD, HD, and Ultra HD
HitFilm Express
HitFilm Express is for the more advanced user who is already experienced with video editing. They have tons of advanced features with both the free and paid versions.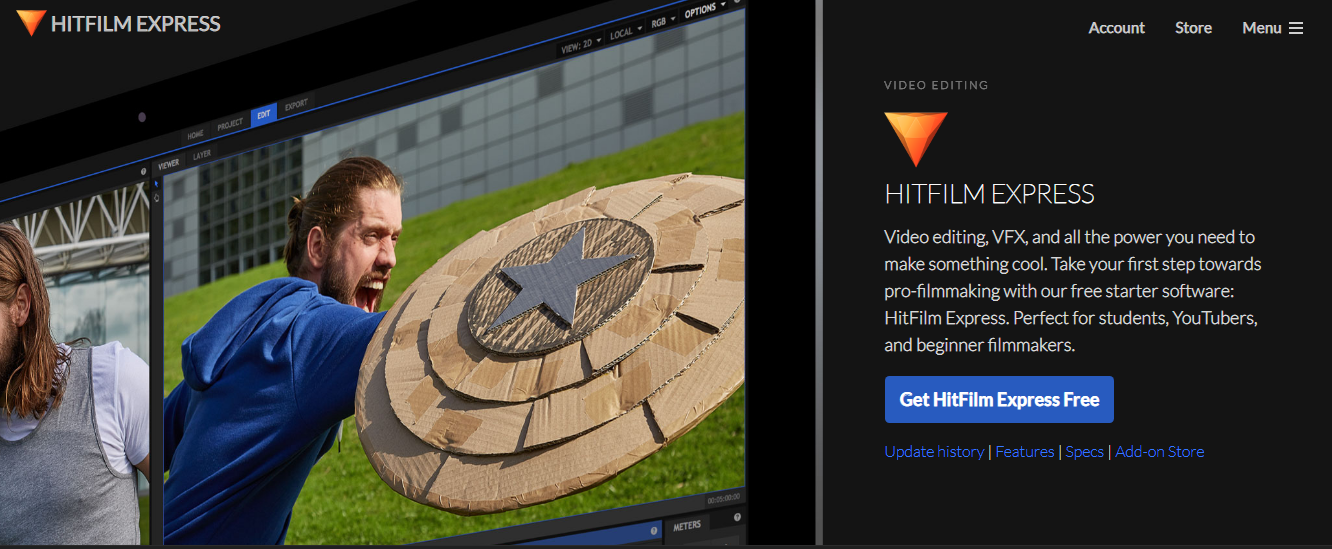 HitFilm Express Feature 
Revolutionary workflow – includes combined timelines, personalizable workstations, enhanced performance, mask editing and rendering,  export queue, and a few more enhancements you can find on their detailed product feature page. 

Video Editing includes animation tools, composite shot enhancements, audio hard limiter, unlimited tracks, picture in picture (PiP), adaptive trimmer, vertical video and much more. 

Particle Simulator

A compositor's toolkit

Color correction and grading

Keying and extraction

Tracking

3D Model import

File handling

Specialized effects
Pros
High-level video compositor 

Incredibly effective at creating special effects and eye-popping visual effects
Cons
No motion graphics feature

Targeted towards effects-heavy projects
Jahshaka
The final video editing tool on our list is Jahshaka. Jahshaka is a virtual reality authoring toolkit that was created by artists, for artists.  Jahshaka is an open source cross-platform and is trying to give Adobe a run for its money.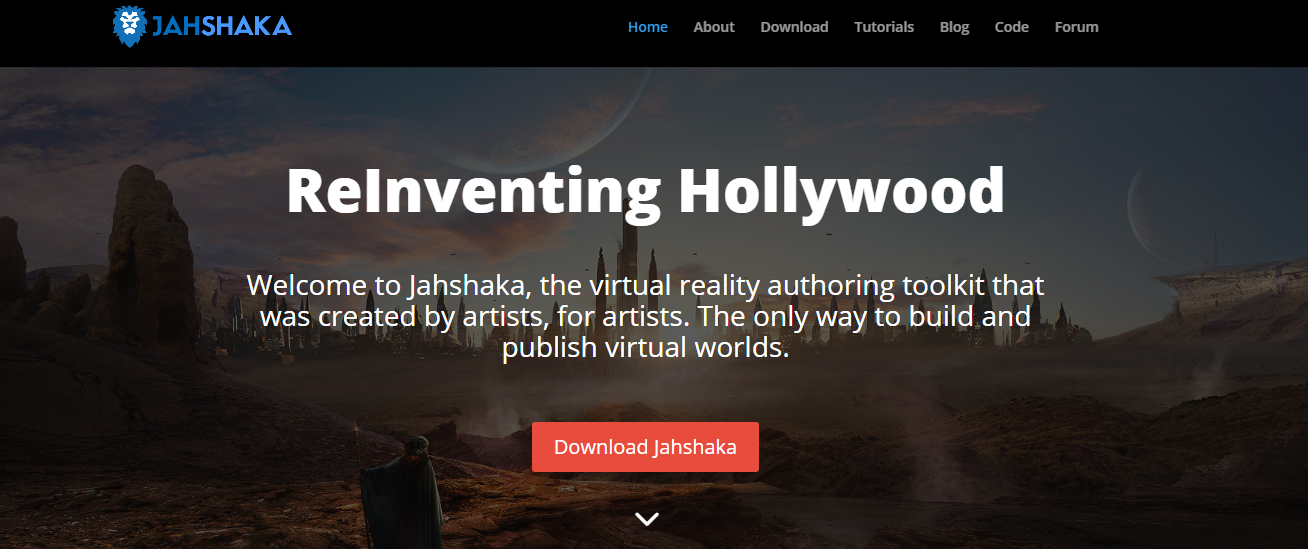 Jahshaka Features
Powerful project management tool

3D animation with per object timelines

Made for VR integration with Oculus Rift

Bezier and linear animation at the object level

Asset management module with online integration

Particle effect system

Physics engine with collisions

Full assortment of lights and shadows

Material and shader engine

Reflection and refraction

2D and 3D texture support

3D high-resolution skyboxes

Support for wide variety of 3D objects

Post-processing capabilities for aliasing, blurs, and more

Publish to the web using the JahWorld API
Pros
Various video formats supported

Provides professional video editing options
Cons
Video tutorials are outdated and haven't been updated since 2013 so you have to learn to navigate the editor on your own.

Can be hard for beginners to use.

Open source platform so it's not quite functioning 100% perfect yet. 

Focuses on effects rather than providing a non-linear workspace.
Final Words – 
With all of the choices above, you should be able to find something that suits your needs.  
Skill level plays a large part in the decision in which software to use as well.  Therefore, explore the options listed above until you find the one that is right for you.